Project Guide
How to Create a Spring Centerpiece
Time Required:

Under 2 hours

Difficulty:

Beginner
---
Seasonal blooms and edibles come together in this lovely arrangement to welcome spring to your home. Using a mix of edibles and florals make this arrangement inexpensive and one-of-a-kind. Even if your garden isn't full of spring vegetables, herbs or florals just yet, look for seasonal blooms and edibles at your local farmers market or grocery store to create an arrangement.
Supplies for a Spring Arrangement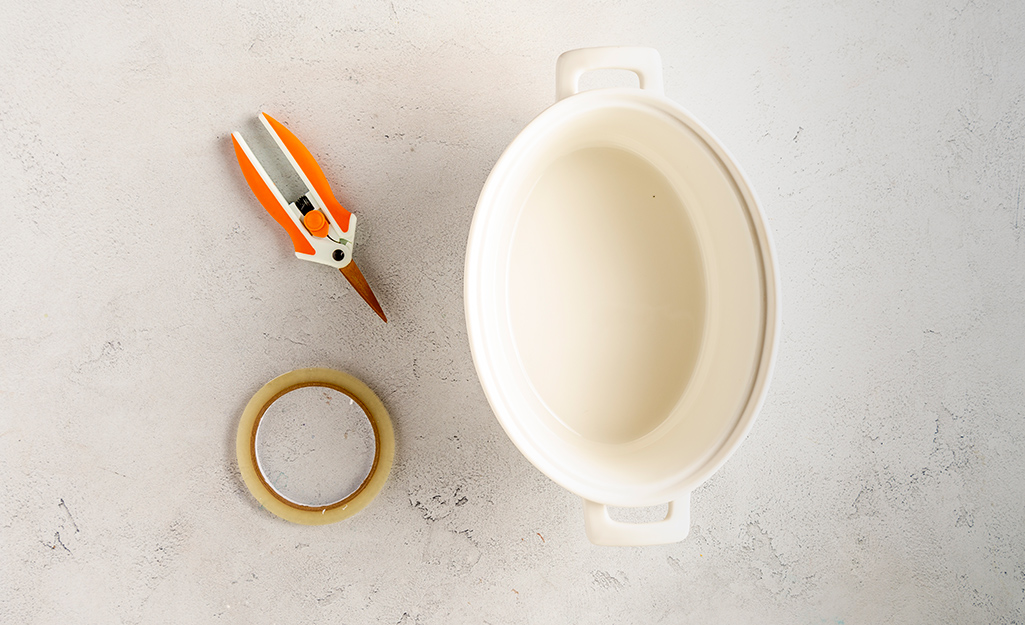 Think outside the box when it comes to containers for an arrangement. Almost any watertight vessel can be transformed into a suitable base for your floral display. You will also need a sharp pair of floral snips and clear 1/4-inch floral tape.
When it comes to the florals and foliages for an arrangement, there are many options. The key is to pick a simple color palette and have a good balance of texture and height.
Lines and Mass Flowers and Foliage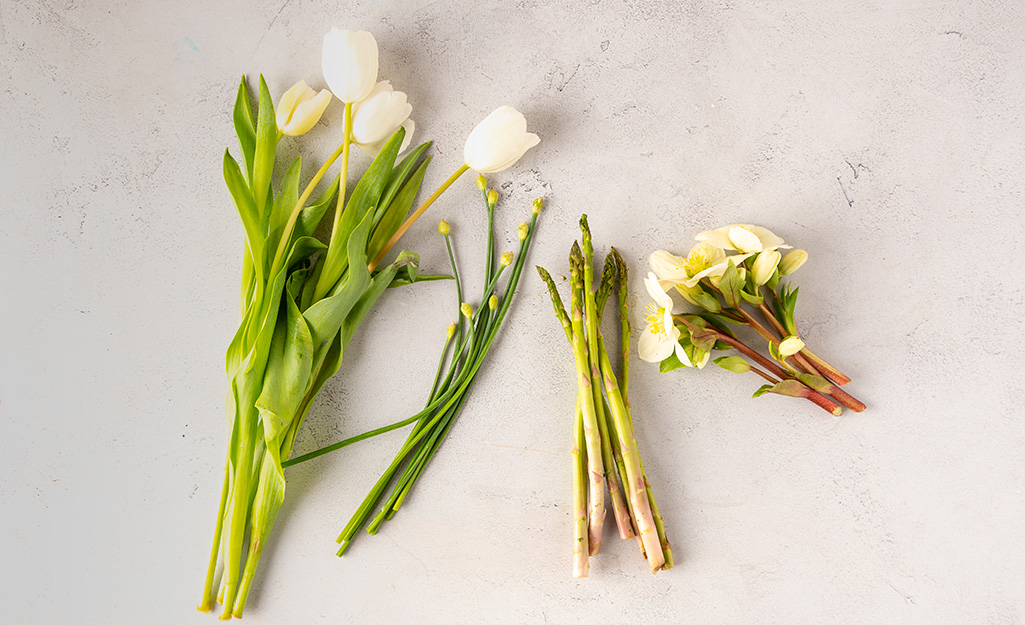 The individual shapes and forms of plant materials influence the overall look of an arrangement. Line flowers or foliage are tall spikes of blossoms that create the outline and establish the height and width of an arrangement. Mass flowers have a single stem with one solid, rounded head at the top of the stem. They add visual weight to an arrangement. In this arrangement, white tulips and hellebores serve as the mass flowers and the chives with buds and asparagus are used for the form and line.
Filler and Form Flowers and Foliage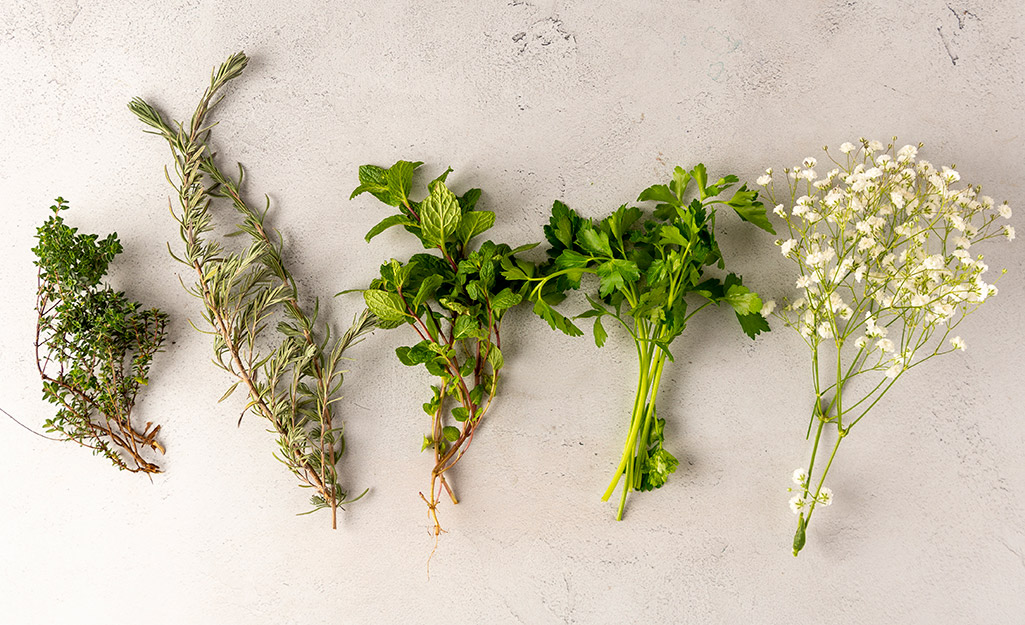 Fillers and form foliage and flowers add interesting textures, colors and patterns to the arrangement. They help soften and add interest to the overall design. In this arrangement, the Spanish lavender serves as the form foliage and the mint, parsley, thyme and baby's breath function as fillers.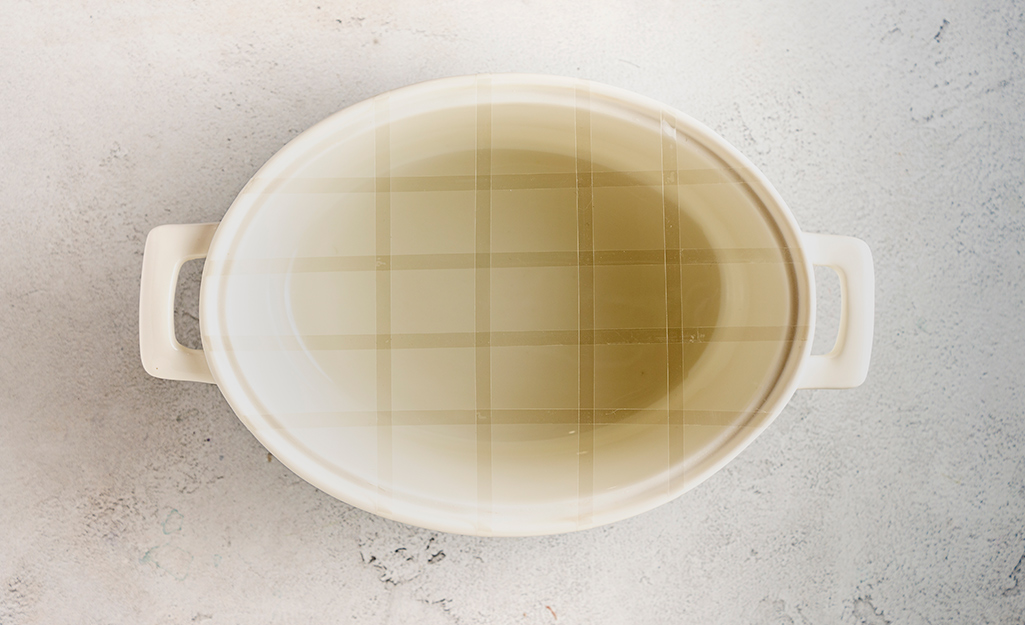 To transform any vessel into an arrangement holder, start with creating a grid with clear floral tape. Floral tape is very sticky and will not unstick if it gets wet. Make sure the grid is wide enough to hold several sprays of foliage and flowers, but not too wide that they will fall over.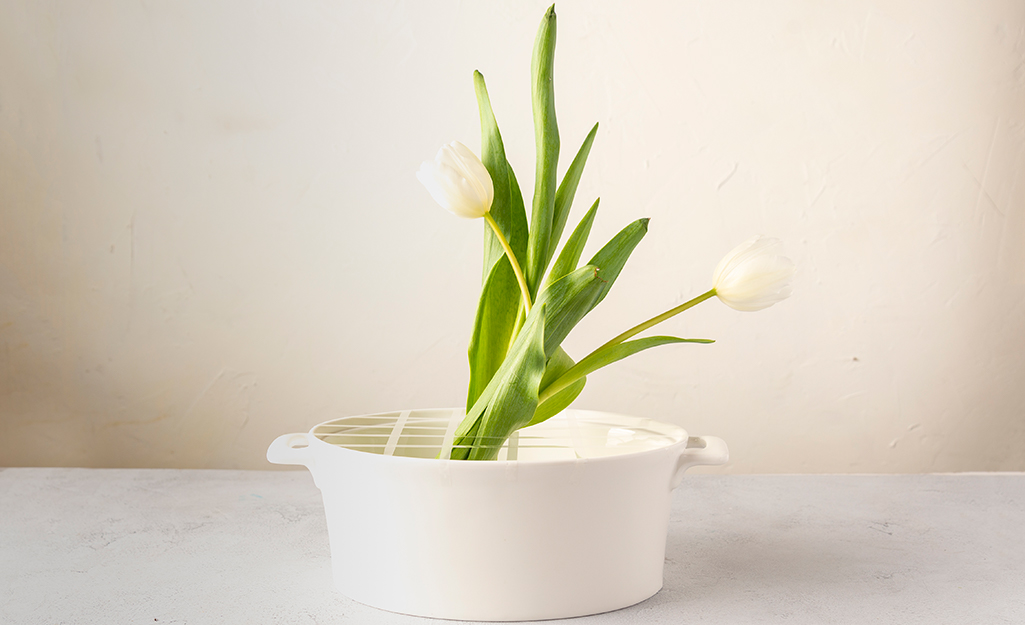 The first step is to determine how high and wide you want your arrangement to be. Typically, you can go one to one and a half the height and width of your container. However, these rules aren't set in stone. If your arrangement is going to be the centerpiece of your dining table, then you don't want it so tall or wide that you cannot see your guest on the other side. Pick a height and set the first form/focal flower dead center.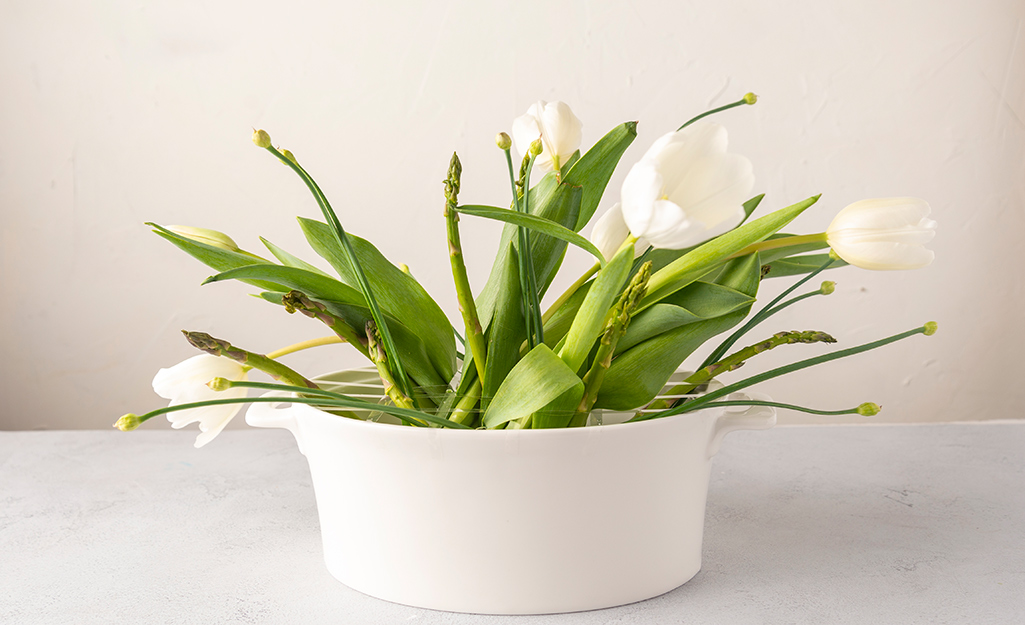 Add in the line foliage and other form flowers to create the general shape of the arrangement. If your arrangement will be viewed from all sides, be sure to rotate or walk around the arrangement to make sure it's proportional and balanced.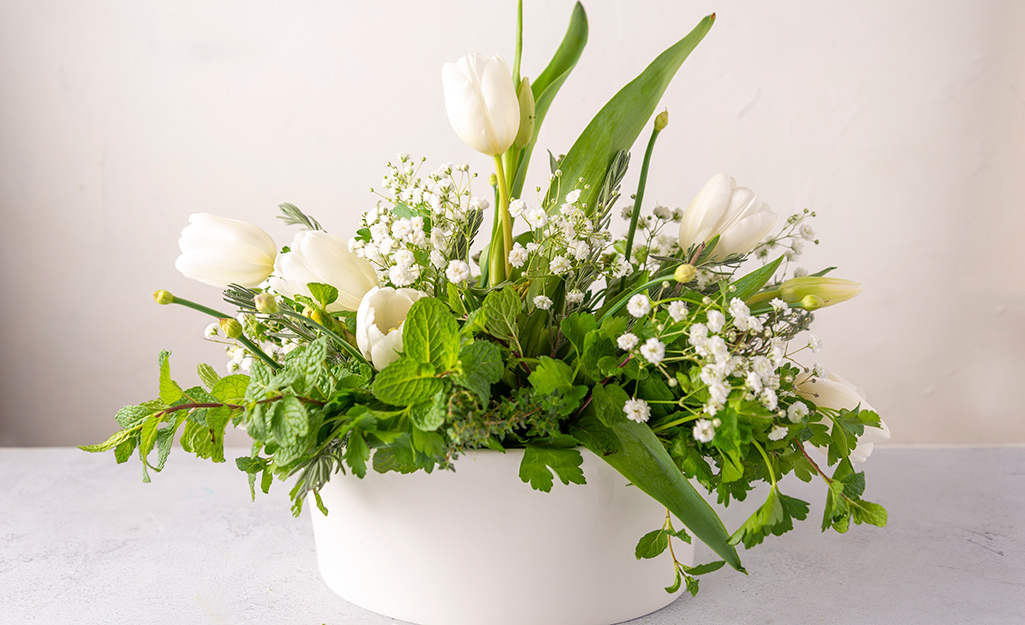 Fill in the holes with the fillers. It's okay to leave some space. You don't want to make the arrangement look overly stuffed.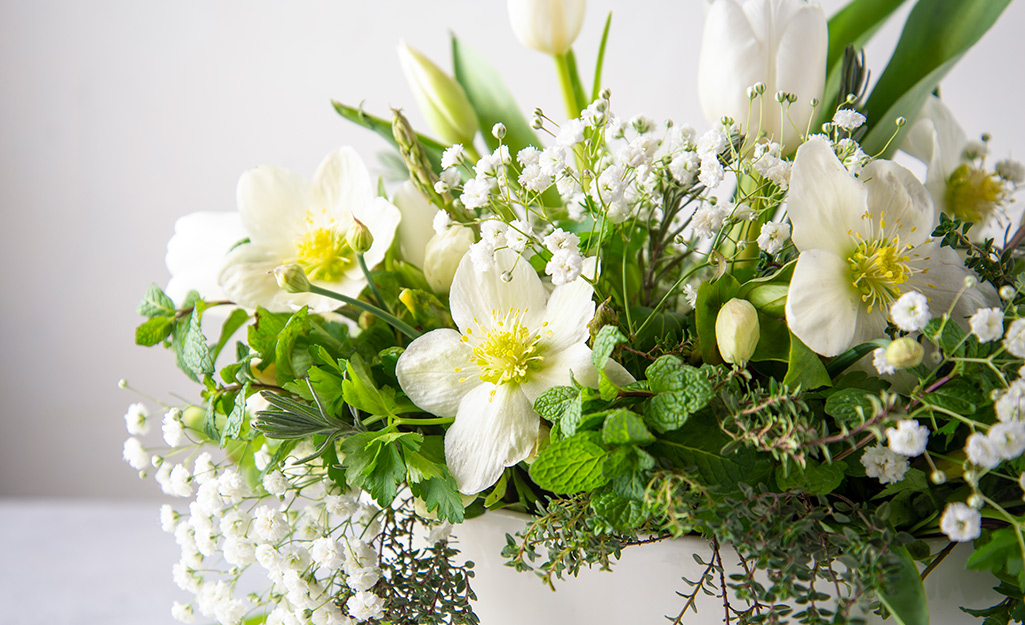 Pop in more form flowers to break up some of the greenery. This will add the finishing touch to the arrangement.
Creating a garden-fresh centerpiece is easy with a plan and seasonal florals and edibles. Shop The Home Depot for florals, edibles and other plants to grow in your spring garden.