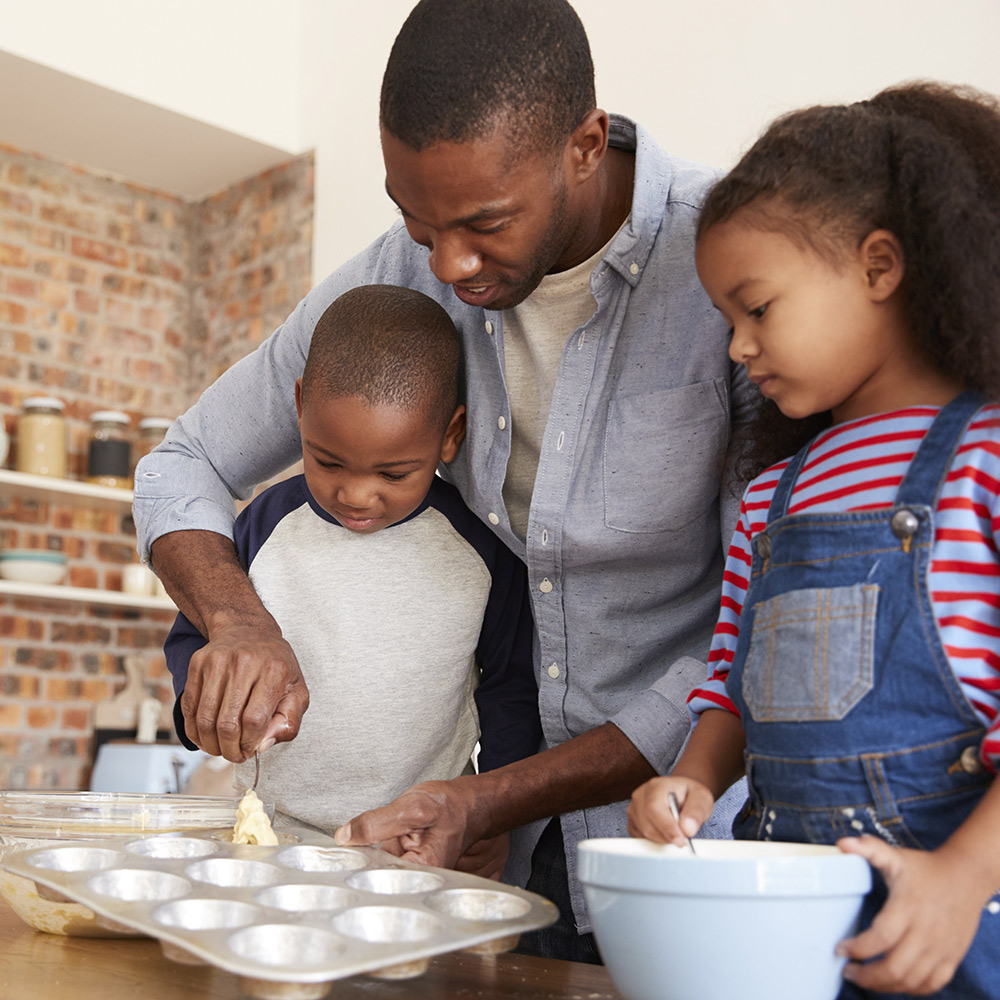 A range is an appliance that has both a cooktop and an oven or two. There are electric and gas ranges. Range dimensions can vary slightly based on the manufacturer. Buying a new range or replacing one requires you take precise measurements. Knowing the exact size of the proposed installation space will ensure a good fit. Whether you're upgrading an old range or measuring for a new kitchen, measure carefully. 
Don't assume you can just buy a new appliance that was the same size as the old one. Each home is unique. A standard size for a kitchen cabinet opening is 24 inches wide, 24 inches deep and 35 inches high. However, the cabinets in your home may be slightly smaller or slightly bigger. Learn how to measure a range with this guide's step-by-step techniques.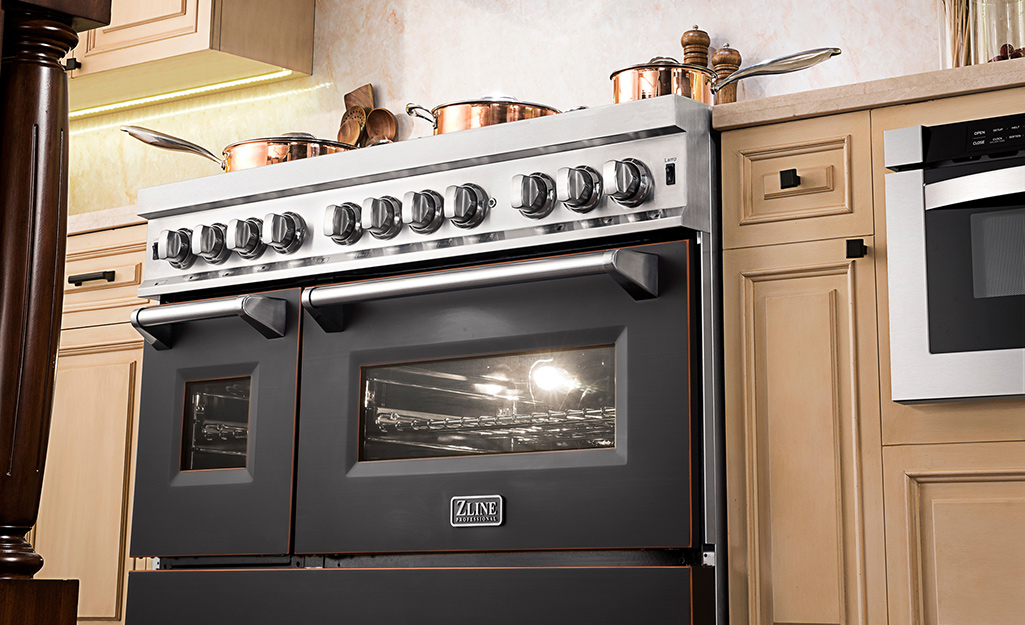 There really isn't a standard range size, but most styles are 30 inches wide. Space-saving ranges can be as little as 20 inches wide. Upscale or professional-style ranges can be 36 inches to 60 inches wide. A common height for a range is 36 inches to 36 1/2 inches tall, about the same height as a kitchen countertop. A range's depth can vary depending on its style and the size of its door handles.
Both gas and electric ranges are available in free-standing, slide-in or drop-in styles. Each style has its benefits. A free-standing range works well in kitchens with limited floorspace. It can stand alone or slide in at the end of a cabinet. Usually the standard range size for this type of appliance is 25 inches to 27 inches deep. A free-standing range needs about a 1 inch space between it and any cabinets or back wall. Both a slide-in and drop-in style range can give a custom look. A slide-in range will overlap a counter for a true built-in effect. It should fit snug. Always consult the owner's manual for a range's specific measurements.
Tip: Knowing how to measure a range starts with a precise tool. Choose a contractor's tape measure.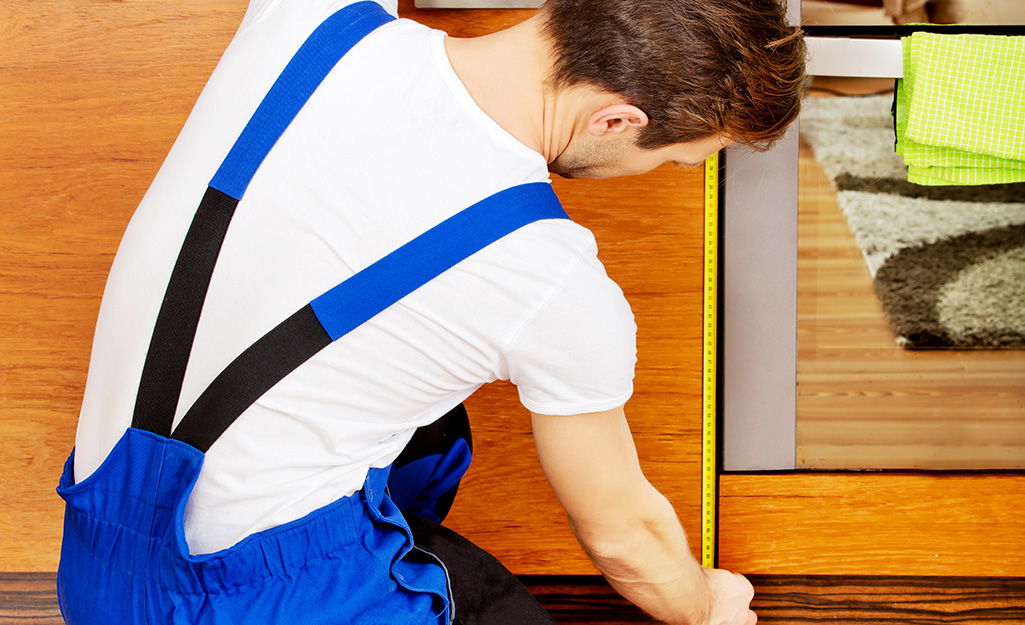 To find the height for your new range, start by measuring from the floor to the top of the cabinet or where the cooktop of your new range will be. You don't want to measure to the top of where the back of the range will be. 
Knowing how to measure a range correctly means understanding how important it is that your new range is level. Your new range cannot cook properly without being level. Floors can warp, so take three measurements: one on the right side, one in the middle and one on the left. Write these down. Most ranges have adjustable legs that allow you to level the appliance so it can function properly. 
Tip: It's important that you allow space to prevent any heat damage above the cooktop. For a gas or electric range, you should allow up to 6 inches of space between the range hood and the cooking surface.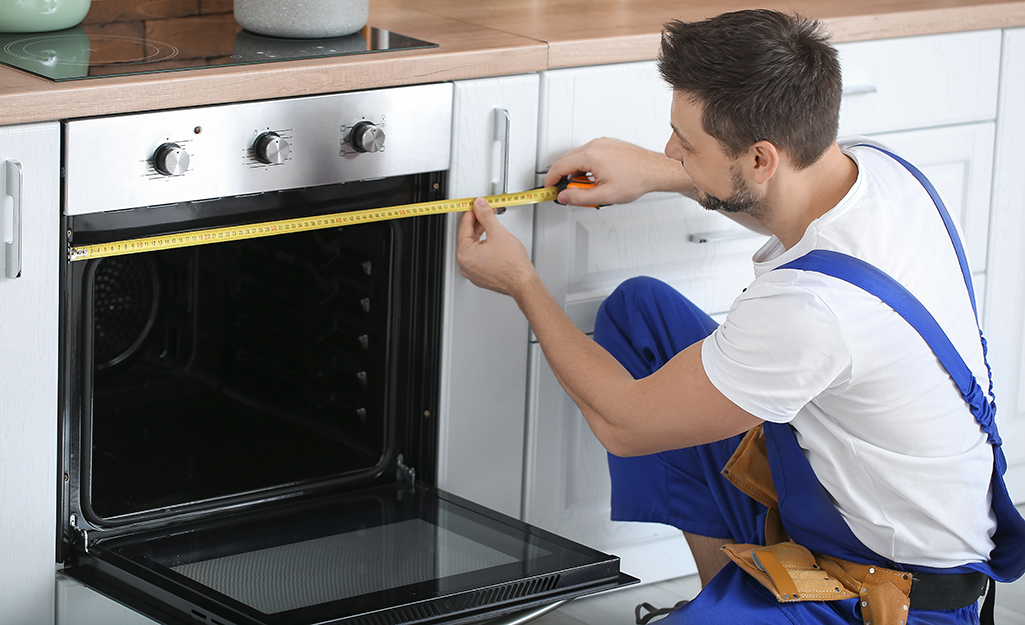 You will take two measurements to determine the width of the space available for your new range. Measure left to right. 
Place your measuring tape or ruler on the bottom of the space and write down the measurement. Next, using your measuring tape the same way, measure the width at the top of the opening. Write this measurement down. If the two measurements do not match, use the lower measurement for width. You can fill in any gaps with cabinet trim. 
Tip: Add about 1/4-inch to your width measurement. Your new range should fit well but slide in easily.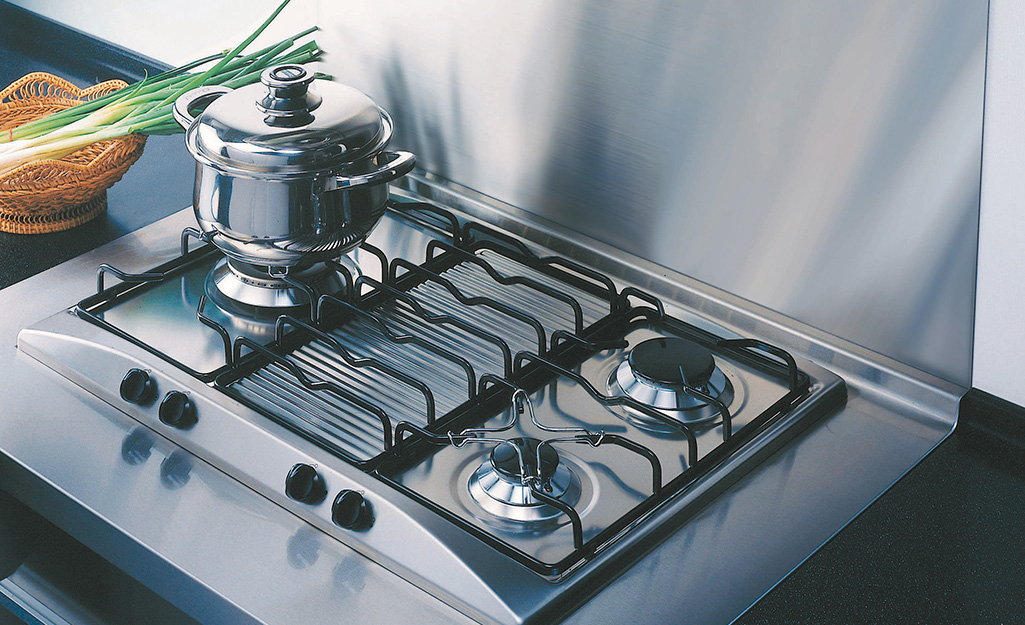 Measuring for depth is fairly simple. Place one end of your measuring tape or ruler on the back wall of the proposed space. Write this measurement down. Measure to the front of the cabinet only. The oven door will extend beyond the opening but that's fine. Don't be concerned about knobs or handles at this point.
Another one of the important range dimensions you should factor in is how much space your oven door will need when open. You'll need to allow enough room to open the door fully and remove or insert items. A good rule of thumb is to allow between 42 inches and 48 inches between your range and a cabinet or island. If there is often more than one cook in your kitchen, opt for the higher number.
Knowing how to measure a range properly is just one step in making a good purchasing decision. Figuring out what size range fits your lifestyle and budget is another. Be aware that features usually have more impact on a range's price than its size. As with most appliances, the sticker price increases with extra features such as double ovens and porcelain racks. A range with a self-cleaning oven usually requires more upfront investment than one that's cleaned manually. Ceramic top induction burners are not as budget-friendly as electric coil burners. Ultimately, however, the size of range that's best for you will depend on whether you cook very little or if you prefer cooking a lot. When you're ready for a brand new electric or gas range, we offer delivery and installation.
Explore More on homedepot.com