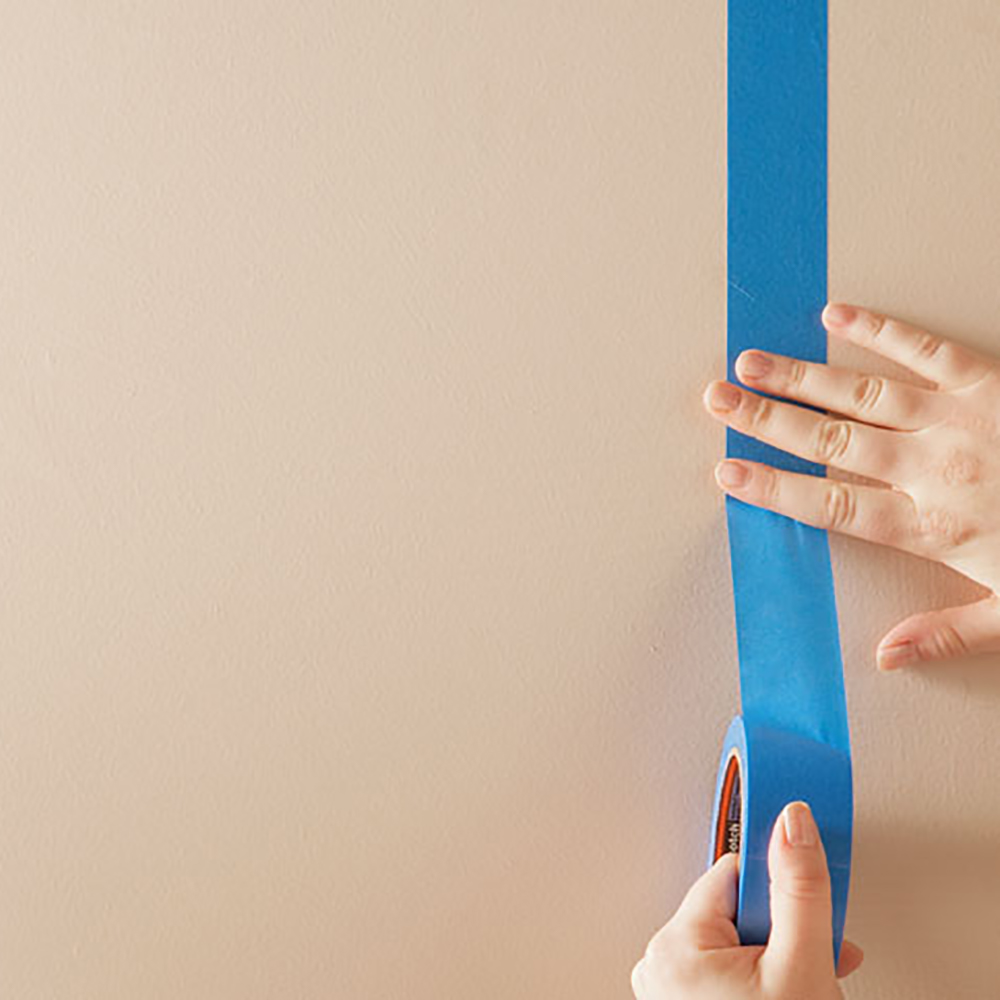 If you're looking for creative wall painting ideas, consider taking your decorating to the next level by painting stripes on your walls. High-contrast straight lines will elevate the look of a room and is an easy paint design for walls that DIYers of any skill level can tackle. This Home Depot guide gives you step-by-step instructions on how to paint stripes on a wall or ceiling, how to draw straight lines and tips for taping off the wall for precisely painted stripes.
Tip: Get ideas and experience color in a new way with our ProjectColor App.
1
Plan Your Striped Accent Wall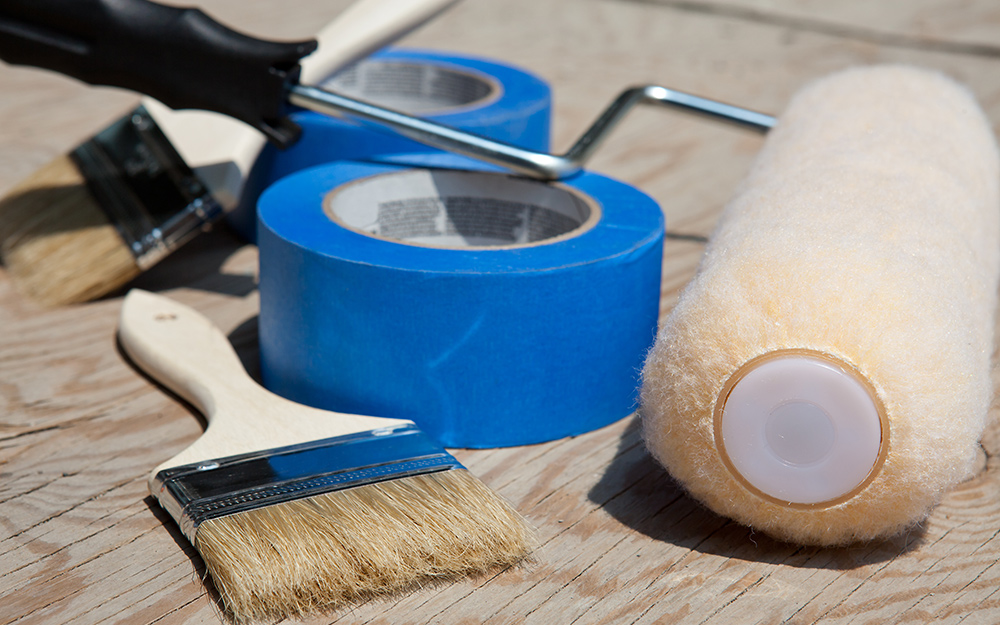 Stripes are relatively easy paint designs for walls, and it takes only a day or two to create vertical striped walls. 
Plan out your look. Need a dramatic focal point? Go with vertical striped walls in simple black and white. Want a tight space to feel spacious? Try wide, neutral-colored horizontal stripes. 
Gather your wall paint colors,  painter's tape, a small paint roller and a few drop cloths. 
Prepare your walls with paint primer.
Tip: See our guide about how to paint walls for tips on getting a professional result.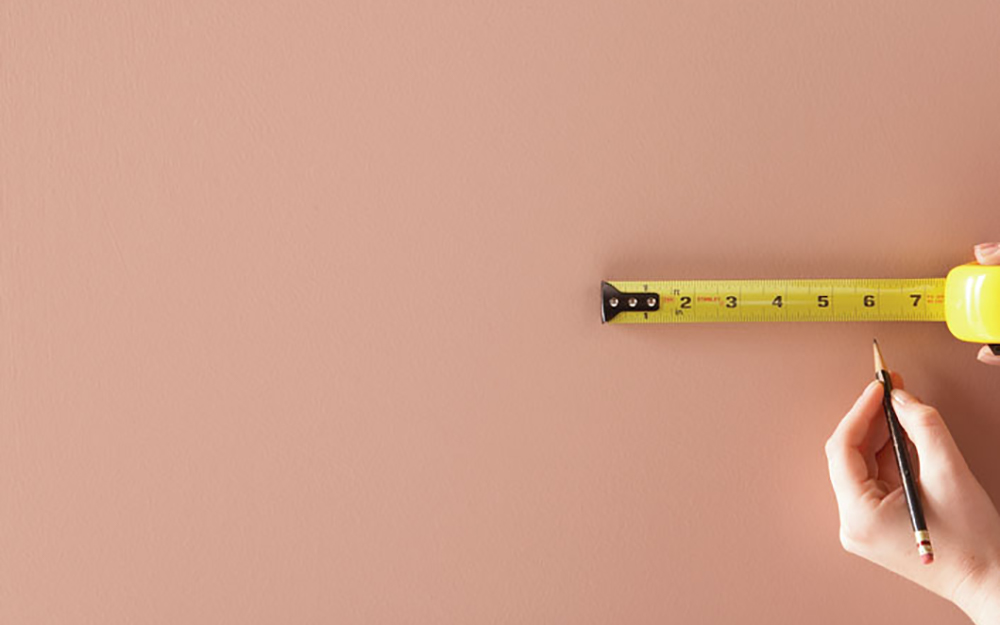 Here's how to paint stripes on a wall vertically: 
· Moving horizontally, use a measuring tape and a colored pencil to place a mark every five to 12 inches, depending on how narrow or wide you want to paint stripes on the wall. 
· Start measuring opposite the least-seen corner and continue around the room. 
· Allow the stripe to fold around the corner or adjust your measurements as necessary to end with a stripe in the corner. 
· If you are striping a room with four adjoining walls, measure the last four feet of the wall and adjust the stripe widths to fit the space.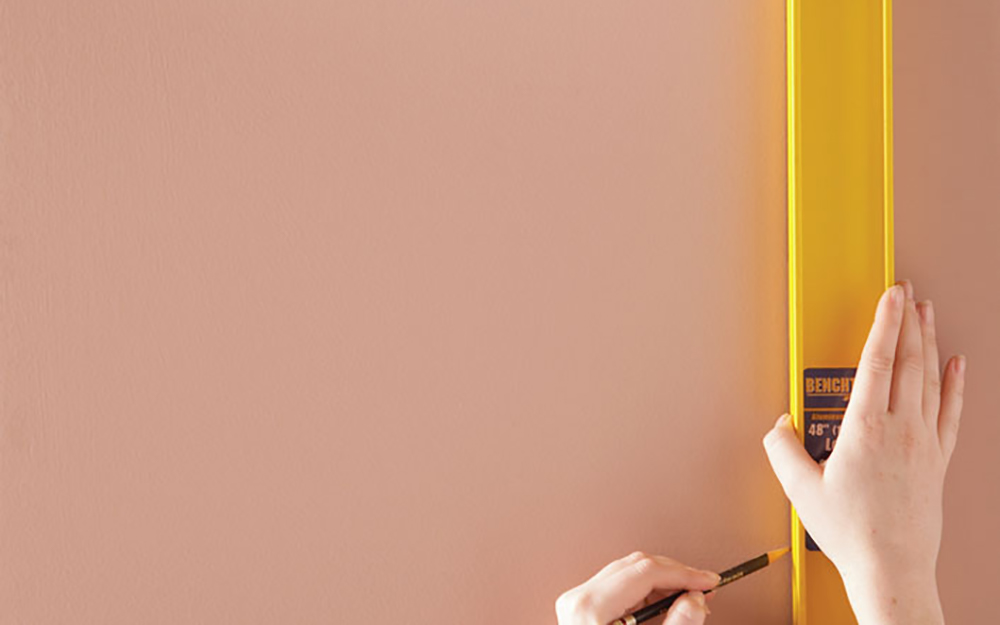 Place the colored pencil against the level and extend each stripe line straight down toward the floor. To make it easier, draw your line as level and straight as possible.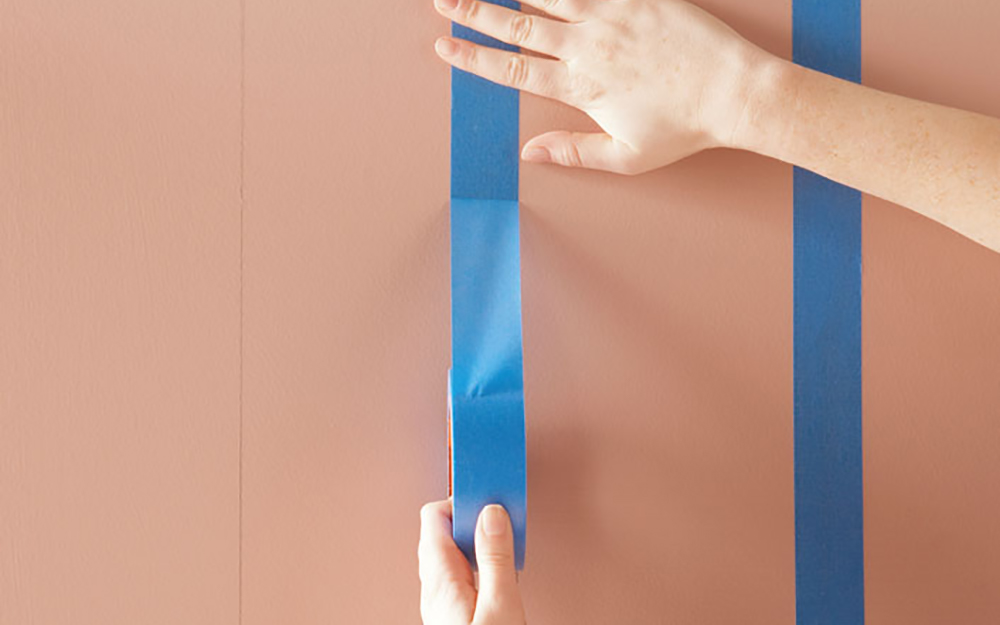 If you're just learning how to paint stripes on a wall, remember that it is crucial to place the painter's tape correctly. Carefully apply your painter's tape along the outside edge of each pencil mark. Press down firmly on the inner edges of the tape to create crisp, clean lines for your striped accent wall.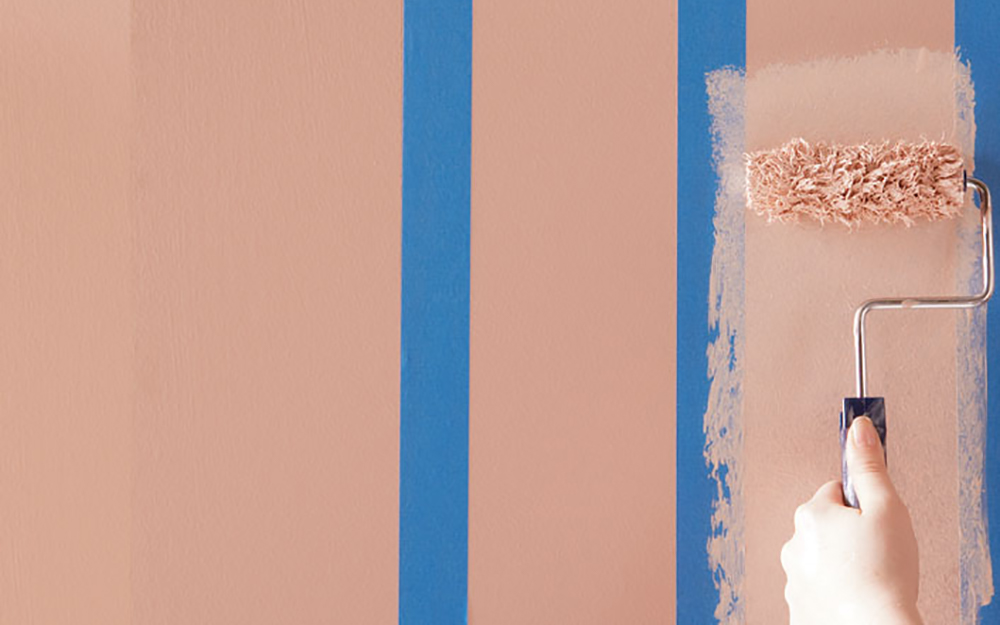 Paint the wider stripe of the two stripes you marked off with your base paint color. Make sure to overlap your painting onto the painter's tape. This prevents your accent stripe color from bleeding underneath the tape.
Tip: Make a light "X" on the stripes that should be painted over with the accent color to help you keep track, or mark arrows on the painter's tape.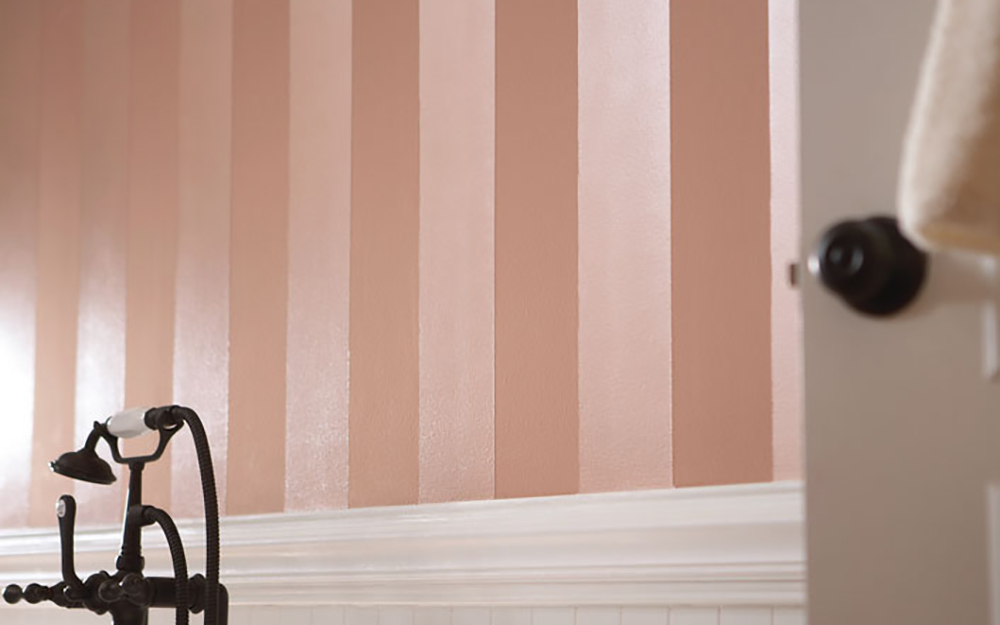 Apply a second coat if needed.
Remove tape while accent paint is wet.
Continue making stripes and carefully removing tape until the last accent stripe is made. 
Tip: Need more easy paint designs for walls? Look at the patterns in fabrics, upholstery and other decor for striped accent wall ideas. 
7
How to Paint Horizontal Stripes on a Wall
Here's how to paint stripes on a wall horizontally: 
Starting from the top down to the floor, use a measuring tape and a colored pencil to mark off how wide your horizontal stripes will be. 
Use a level to draw a straight horizontal line at the top and bottom of each stripe.
Follow steps four through six above.
Tip: If you want the wall stripe at the top and bottom of your wall to be the same color, measure out an odd number of stripes.
Explore More on homedepot.com