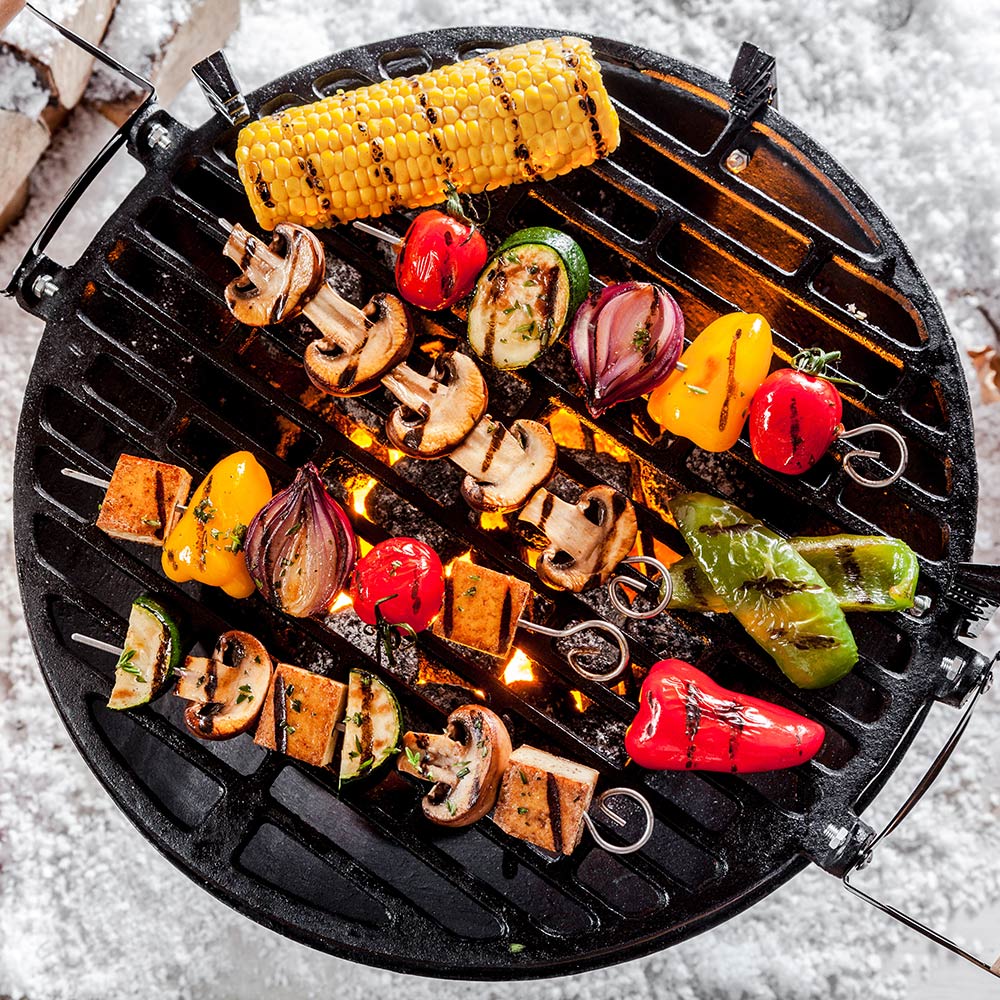 Get more from your grill this summer with quick-fix ideas that bring dinner to the table faster. Start with a fired up grill, assemble your ingredients, hit the timer and go!
Alongside the hot dogs, burgers and boneless chicken breasts, add fruity favorites like pineapple, peaches and bananas. You can grill ripe strawberries, blueberries, blackberries and raspberries in a grill basket. Grilling brings out the caramelly sugars in ripe summer fruits, making them perfect for side dishes and desserts.
How to Grill Fruit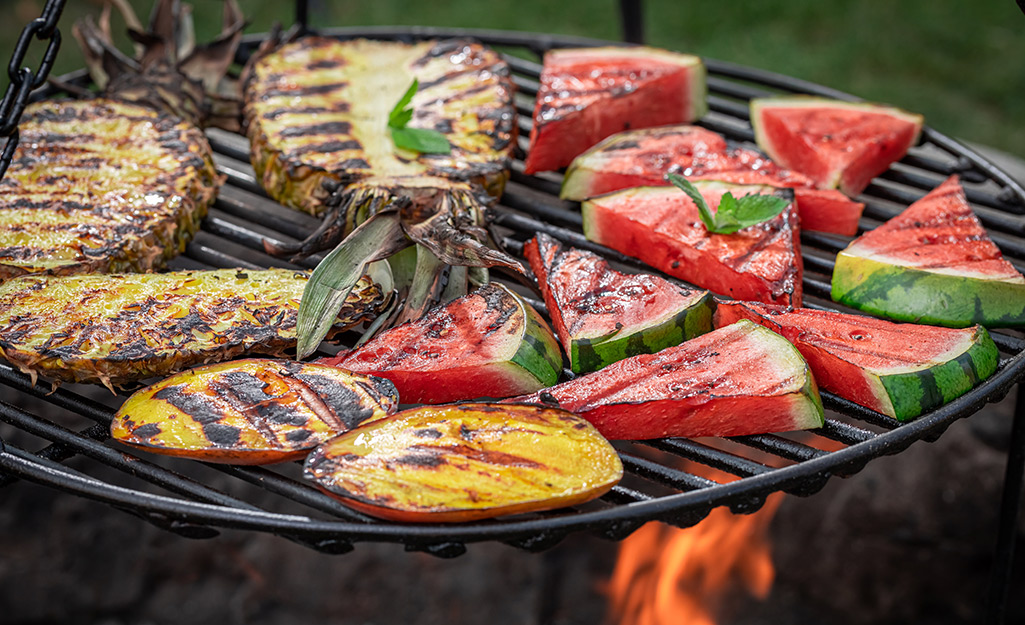 To grill fruit, heat your grill between 350 to 450 degrees Fahrenheit for 10 to 15 minutes and clean the grates.
Prep your fruit. Slice pineapple 1/4-inch thick, cut peaches and bananas in half, rinse berries.
Place pineapple, peaches and bananas directly on the grill. Use a grill basket for small fruits like berries.
Grill fruit for about six to eight minutes, turning when golden brown.
Serve grilled fruit with vanilla ice cream or yogurt and a fresh herb garnish, like mint. Try making milkshakes with grilled fruit like bananas. Grilled pineapple makes a sweet addition to a spicy tomato salsa. (Recipe adapted from Weber).
Herbal Marinade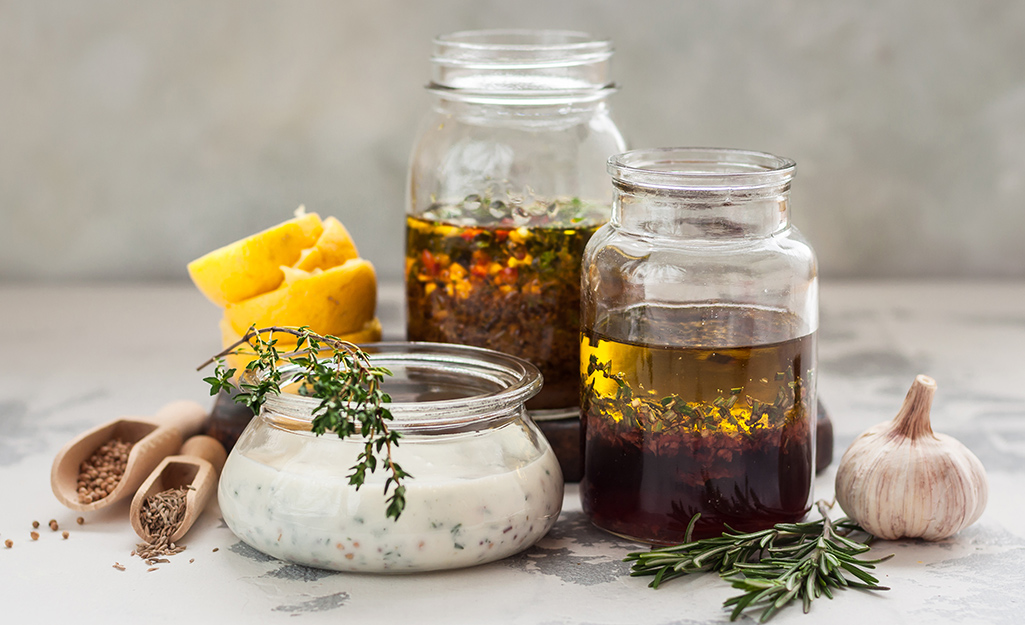 Use fresh herbs from your garden to flavor vinaigrettes and marinades. Grow oregano in your herb garden this summer and make this Oregano Mojo Marinade that is delicious with grilled or roasted veggies, chicken, shrimp or pork.
Herb Butter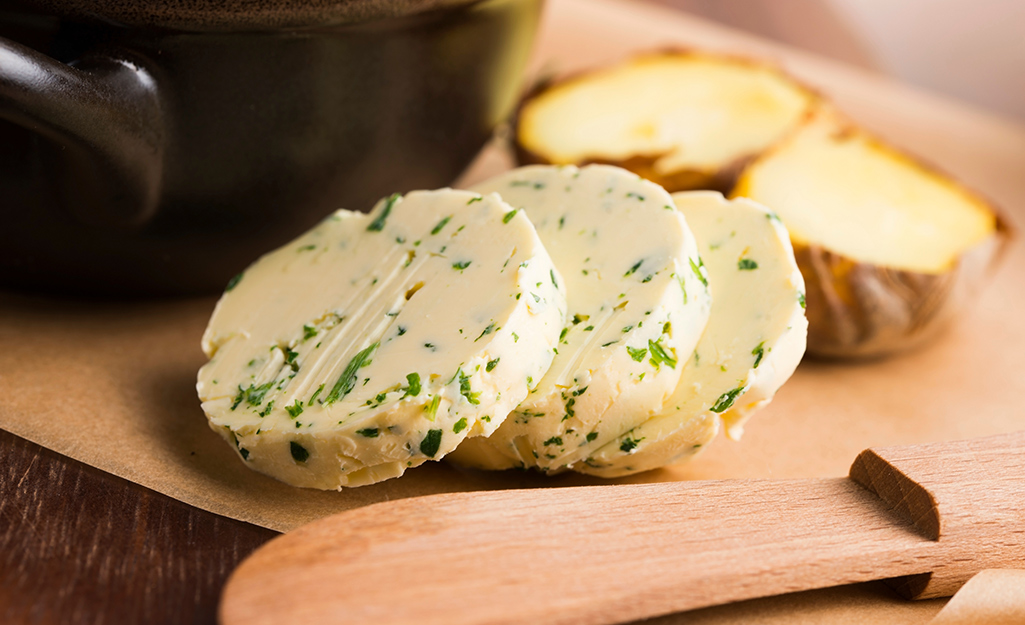 Give your grilled steak gourmet flair when you finish it with an herbal butter. Begin with softened butter and add your favorite herbs like tarragon, chives and parsley from the garden, shape into a log and store in the refrigerator until ready to use.
Charred Tomato Herb Butter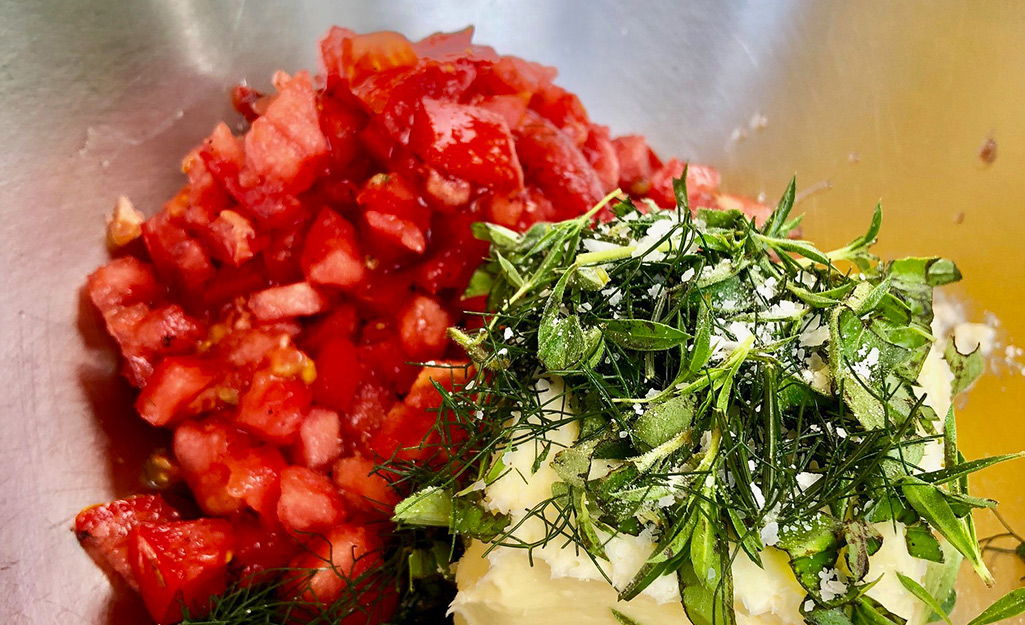 Combine summer-fresh tomatoes and herbs in a savory butter for steak and fish. Compound butters such as this keep for two weeks refrigerated or up to six months frozen. Add this butter to grilled vegetables, pasta dishes, grilled meats and seafood any time you're craving the ripe flavor of your summer garden. Get the recipe for Chef Hans Rueffert's Charred Tomato Herb Butter.
Corn on the Cob
Corn on the cob is the quickest vegetable to grill. According to the experts at Weber, cook corn over direct medium heat for 10 to 15 minutes, until browned in spots. The fresher the better, grilled in the husk or not. Keep a cast iron skillet full of salty butter melting in the cool part of the grill for dousing the seared ears of corn in butter just before serving.
Grill Basket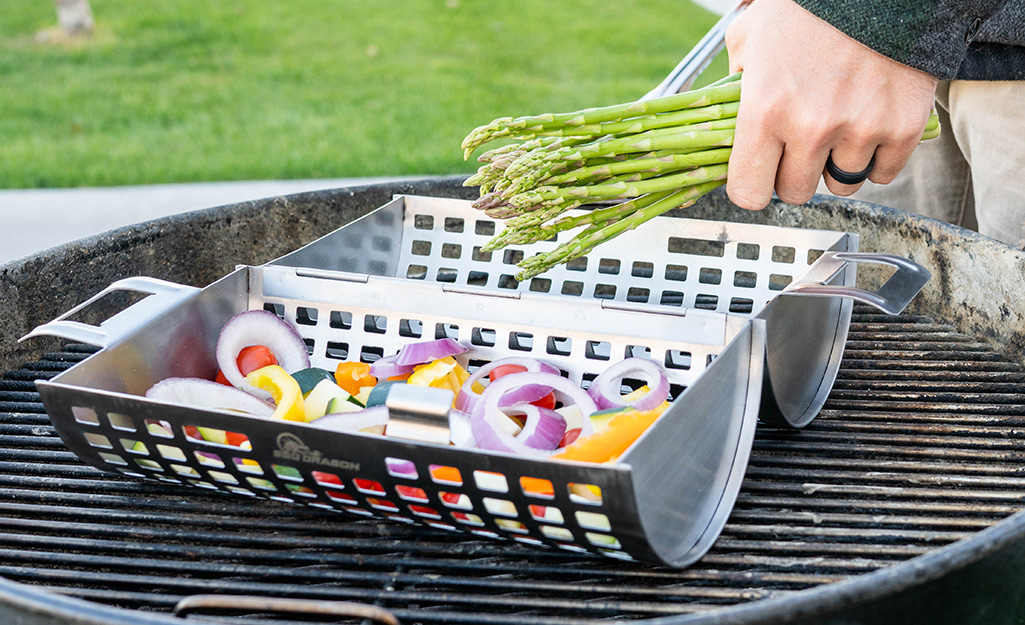 Grilling accessories help your freshly grilled creations cook faster and tastier, and make grilling more comfortable. 
From grills to platters to plates, shop our site for the cookware you need. The Home Depot delivers online orders when and where you need them.