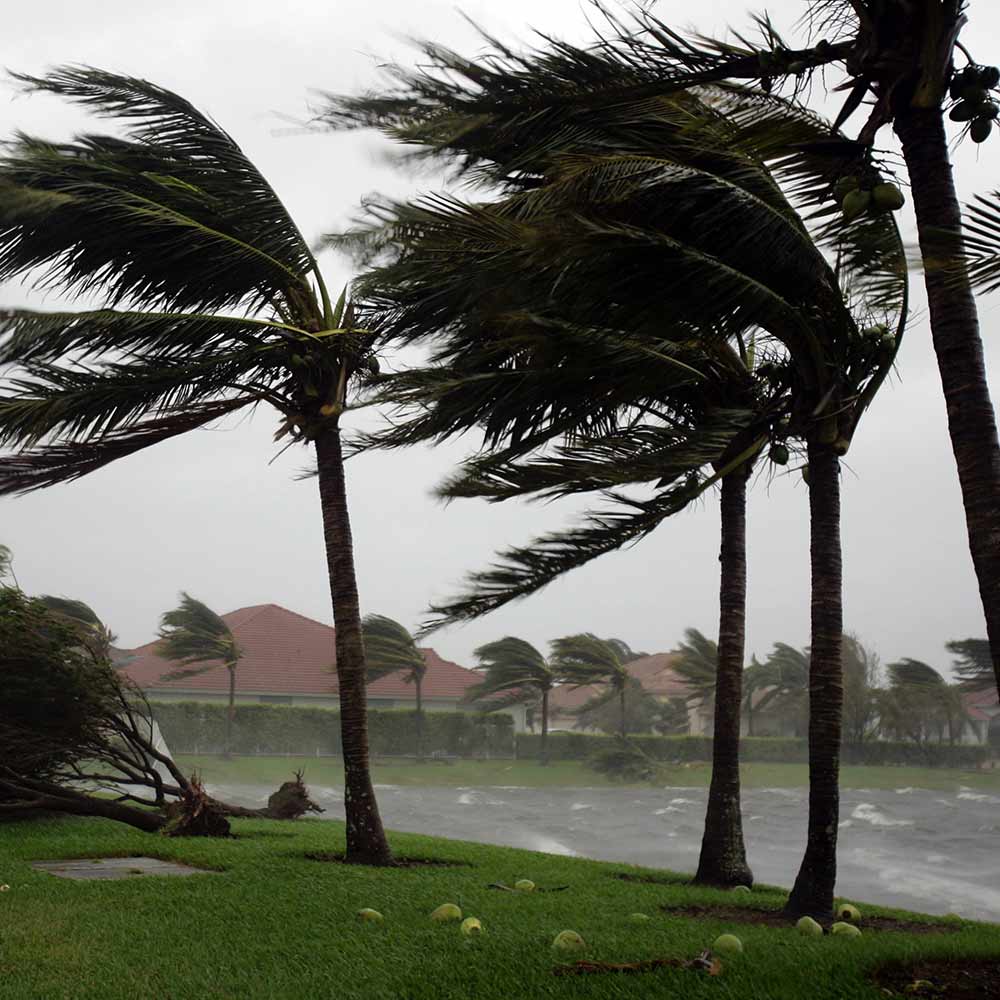 High winds, torrential rain, flooding — hurricanes wreak havoc on gardens, so start preparing long before the wind blows. Take these steps now to help your garden weather the storm.
Long-Term Hurricane Prep:
Select hurricane-tolerant trees and shrubs. Some withstand high winds and water-saturated soil better than others. Ask a Garden Center associate for help selecting the appropriate trees and shrubs.
Prune weak, rotting or dead tree branches and remove low-hanging ones near the house.
Check tree roots for signs of rotting and remove any rotten or diseased trees or shrubs.
Keep the tree canopy maintained and thinned to increase air circulation.
Call a professional arborist to periodically maintain trees.
Keep drainage structures clear of all weeds and debris to cope with heavy rains.
Group plants together so that their root systems grow into one another. This creates a secure anchor in the soil.
Last-Minute Hurricane Prep:
Bring potted plants, hanging baskets, garden ornaments, tools and anything that could become airborne into a shed or garage.
Move containers too big to bring indoors to a protected area; lay trees in containers on their sides and cluster large pots together.
Stake trees by driving 2x4s deep into the ground and strapping them around the first few feet of trunk. Keep ties loose so trunks can move with the wind. 
Tie down vines and climbers with rope or twine.
Clean roof gutters of leaves, twigs and other debris.
After a Hurricane:
Evaluate the damage. Remove downed or heavily damaged limbs and trees.
Pull wind-toppled trees and shrubs upright in their holes and cover the roots with soil. Do this as soon as possible so the roots don't dry out.
If the soil is saturated, remove mulch from plants to help water evaporate.
Unless it's a hazard, wait a few months to replace a plant that appears dead. It may surprise you by growing new leaves.
Explore More on homedepot.com